KidsPark
A world made to measure for the little ones
KidsPark
Organizing a child's birthday party is a very important event for KidsPark! Luckily we have the perfect space!!!
Our "Animativa KidsPark" has a privileged location, in front of the hospital in Covilhã, behind Casa China (in Covilhã). It is a space with 500 m2 with lots of entertainment, ideal for children's events, it is a reference space in the region as a center for birthday parties and entertainment for children. It is an infrastructure entirely dedicated to children's entertainment, being known as "the space + BIG".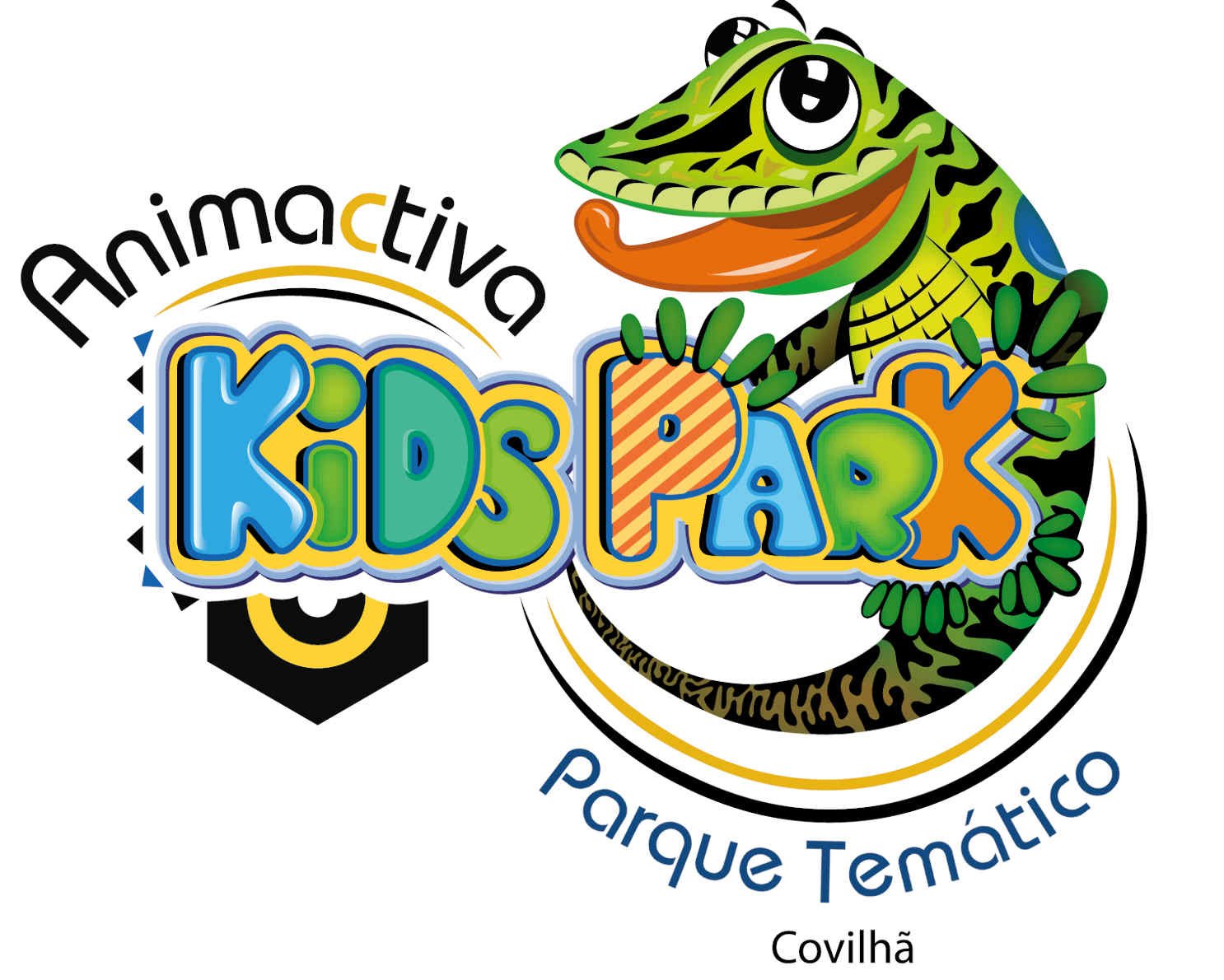 Your options for an unforgettable birthday party
Discover our solutions for birthday parties!
* – The values shown already include VAT at the current rate.
Notes:
Presence of Minnie, Mickey, Panda, Batman or Starwars pets (offer for a minimum of 15 children). Valid for any party, as long as requested when booking.
A minimum of 10 children are paid at each party.
Team of monitors to play and take care of the children
At all parties, ambient music and water at your discretion
Don't forget: Socks are mandatory
Parents can take the lunch. We have an equipped kitchen. However, if you want any of our menus, you can also take
everything you want, to add to our snack. In the case of food placed by people outside the park's employees,
parents must sign a waiver for any food entering the space (including the birthday cake).
Water is at the discretion.
Note:
Extra «table decoration»
With the option of themed towels, glasses, plates and napkins (we have a wide range of themes to choose from) you add €1.00 per child

Organizing a child's birthday party is very important to us.
We have been doing it since 2007, and the safety and quality of the services we present are our basic principles and brand images!
It is not just a matter of making available some activities, but organizing an event where every detail is vital for the success of the party.
The choice of activities, the invitation, the accompaniment, the snack are some of the topics that have to be perfect on the big day.
Together with the parents, we will plan the best event, according to their needs and objectives. We will suggest activities and entertainment so that the "birthday party" is unforgettable, both for the birthday person and for all guests.
In this way, our parties are structured according to the following criteria:
Unique and attractive animations!
That promote group spirit and interaction among children.
May they be unique and memorable experiences.
Safety
The safety of children will always be Animactiva, Lda's main priority.
Children will always be accompanied by a specialized monitor(s), and they will not be able to leave the space without their control.
All our inflatables comply with current legal standards EN11/77 and EN14960/04, which are mandatory by law.
All our equipment complies with European safety standards.
Our face paints are the best on the market, being completely hypo-allergenic and easily washable.
Included is personal accident insurance for all participants and liability insurance.
Commodity
Always with the "Animactiva Quality Stamp", we take care of all aspects of the party.
The large dimensions of the space allow for two birthday parties to be held simultaneously and completely independent (different spaces, different activities and structures, and different monitors, with different snack times) to guarantee total privacy at each party and reinforce their control/security. We also offer several times daily, and we have activities and parties that allow children up to 14 years old to stay. We also have a bar service for parents to relax and socialize while their children have fun in safety. Parking is also private and free and we provide free Wi-Fi within the premises.
We provide a fully equipped kitchen space for parents to prepare a snack for the children.
We allow you to pick up your party invitation for free, directly on our website.
In addition to the activities included in the chosen base party, you can always add/hire other extra services (according to availability at the time of booking), both in the form of other activities, such as photography, table decoration, snack service and/or birthday cake, personalized invitations, reservation of space for a Private Party (only party at the time), among many other options.
Children must always comply with all instructions given by the monitors and the safety rules that may exist in the park.
Children arriving late at the start of the party must go to reception for identification.
Entrance to the "playground/play area" can only be made accompanied by a person responsible for Animativa KidsPark.
Parents of children with any condition, namely in terms of specific nutrition or physical or emotional nature, must notify our monitors in advance.
Animativa KidsPark is intended for children aged between 1 and 14 years old.
It is mandatory to wear socks inside the "play area".
It is necessary that parents inform about the estimated number of children and their age group, up to two days before the party, so that we can place the number of monitors sufficient to guarantee us maximum security.
The use of valuables, toys and accessories (strings, necklaces, hooks, rings, glasses, etc.) within the "playground/play area" is not recommended. Animatciva KidsPark is not responsible for the loss or deterioration of them or the gifts given to the birthdays.
For security reasons, it is not allowed to place or remove children from the park without authorization from a responsible person at Animactiva KidsPark.
It is not allowed to eat inside the "playground/play zone".
The presence of adults is not allowed in the areas reserved for children, except for the parents of the birthday person and only in the snack area to cut the cake and/or to organize the snack if it is your responsibility.
All food and drinks placed in the snack area are exclusively for children.
The paints used in face painting are completely hypo-allergenic and professional, water-based and easily removed with soap and water or wipes.
It is strictly forbidden to smoke inside the premises of the entire park.
Parents cannot bring alcoholic beverages onto the premises.
Parents cannot bring food (except for children's snacks) into the premises.
Subscribe to Our Newsletter
(Stay updated and receive special offers in your email)